Bangkok, 27 August 2019 – G.P.Auto Parts Co.,Ltd., leading wholesaler of genuine auto parts in Thailand, improved the organization management to meet the international standard. Receiving ISO 9001:2015 certification and adopting the criteria of National Quality Award, the company won the SME National Award 2019.
Mr. Kaveesil Sirimaneetham, Managing Director of G.P.Auto Parts Co.,Ltd. said, "For over 38 years, the company has gained trust from thousands of customers across Thailand such as auto parts shops, garages, auto service centers, car insurance companies, fleet groups, and car owners. We never stop improving our organization to become the leader that provides a complete range of auto parts and enjoys sustainable growth. To serve and satisfy the customer needs, we strive to meet the requirements of customers and company and foster the corporate value among all levels of employees while continuously enhancing the quality of our management. Our success is proved by the increasing growth of sales volume at 20% on average in the past seven years and the growth rate of 38% in 2018.
"The business landscape has changed rapidly, even for traditional businesses like auto parts. Adapting to change is not an option but it is inevitable. We decided to apply the ISO system to standardize the operations, enhance the quality of every process, and ensure the traceability of every step. We specifically chose SGS as the certification body because of its expertise in the auto parts business and reputation in strict inspection," added Mr. Kaveesil.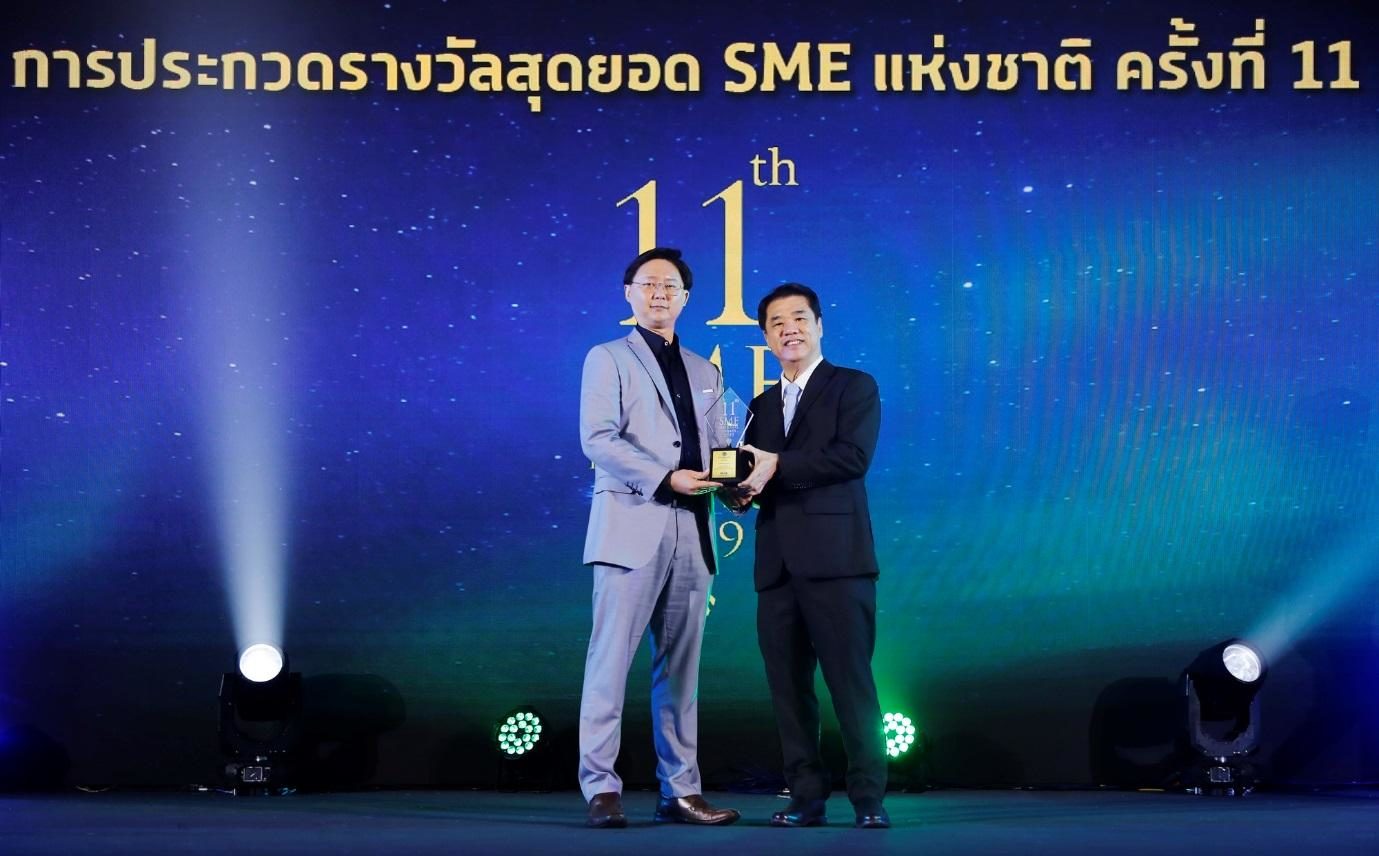 "In addition to the customer-oriented quality management system, G.P.Auto Parts adopts as a guideline the criteria of the National Quality Award, which is widely accepted as the world's best business management model. The criteria include: 1. leadership, 2. strategy, 3. customers, 4. measurement, analysis and knowledge management, 5. workforce, 6. operations, and 7. results. That is why G.P.Auto Parts is the first auto parts wholesaler that won the SME National Award," continued Mr. Kaveesil.
The SME National Awards has been consecutively organized for 11 years by the Office of Small and Medium Enterprises Promotion (OSMEP), in cooperation with the National Productivity Institute. It applies Thailand Quality Award (TQA) criteria as a guideline to find the SME role models that effectively conduct business under high standard of transparency and good governance. This year, the award ceremony was presided over by Mr. Suriya Juangroongruangkit, Minister of Industry.
Auto parts sector shrivels
Fire guts auto parts warehouse
Ford auto part strategy: Made in Thailand
"We still see the potential of auto parts business in Thailand. Therefore, our business plan for the next three years will focus on product portfolio diversification, in parallel with increase in distribution channels and full-fledged digital transformation, to improve customer experience and support the customers' business so that we can grow together," concluded Mr. Kaveesil.
ที่มา : https://www.bangkokpost.com/thailand/pr/1738343/-g-p-auto-parts-wins-the-sme-national-award-and-reinforces-the-business-with-iso-9001-standard